Overview
We start off in 1885 when the first petroleum-powered motorcycle was produced up to 1955 with all the major breakthroughs and events in a timeline format.
Many people don't realise the importance of engineers and pioneers in our world, they have made our lives better in many ways, and this includes the invention and progress of the motorcycle.
This post is dedicated to those who contributed to the foundations of motorcycles and motorcycling.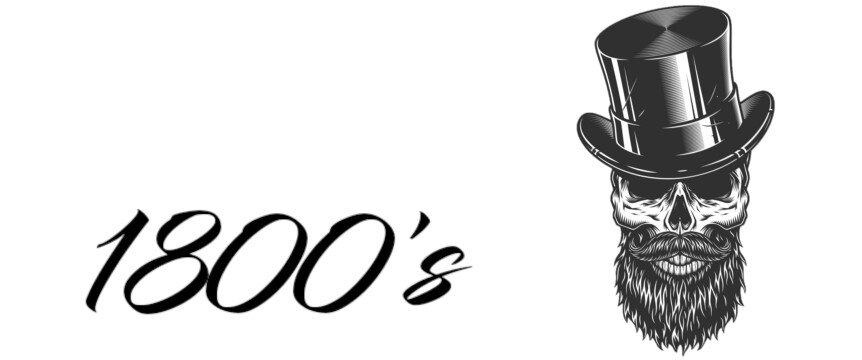 Before 1885 – Steam-powered bicycles
1867 – Ernest Michaux fitted a small steam engine to a bicycle in his father's bicycle factory. 
 1868 – Sylvester H. Roper presented his twin-cylinder steam-powered bicycle. He died in 1869 while demonstrating his creation.
Source: http://www.bicyclehistory.net/motorcycle-history/motorocycle-timeline/
1885 – First petroleum-powered motorcycle
Many regard this as the first true motorcycle as all those before had steam engines.
This remarkable combination of engineers; Gottlieb Daimler and Wilhelm Maybach, worked many hours on their new engine design in a greenhouse in Daimler's backyard.
Their work was to be kept a secret, but this secrecy drew attention and police raided them because they thought Daimler and Maybach were illegally manufacturing coins.
They finally tested their new engine by mounting it to a wooden bicycle. The motorcycle was born and was named "Reitwagen" by its creators. Reitwagen can be translated as "riding car".
Later Daimler met Emile Jellinek, and a new automobile was born and named after Jellinek's daughter, Mercedes. Daimler died before the new car reached production.
Source: ISBN1409322246, Engineers, by Adam Hart-Davis, pages 280 – 281
http://www.worldcat.org/oclc/802271191
1892 – Pneumatic tires
The Millet motorcycle, designed by Alex Millet, was the first motorcycle to use pneumatic tires. This made riding much more pleasurable as motorcycles at that time did not feature any suspension systems except for a suspended seat.
His design featured a radial five-cylinder engine inside the rear wheel. His motorcycle was one of only a handful of motorcycles with radial engines ever produced.
His motorcycle also had a twist throttle, much like the ones we know today.
Source: Modern Motorcycle Technology, by Edward Abdo, page 3
http://www.worldcat.org/oclc/915490514
1894 – First production motorcycle
The Hildebrand & Wolfmüller was the first production motorcycle. This motorcycle had a 1,489 cc internal combustion engine but only put out 2.5 bhp (1.9kW) to drive the 50kg total weight it had.
The creators were Heinrich Hildebrand, Wilhelm Hildebrand and Alois Wolfmüller. Their machine could reach a maximum speed of 28mph (45kph), and the engine drove the rear wheel directly, so you had to run and get on.
Source: ISBN 9781445434308, The Ultimate History of Fast Motorcycles, by Roland Brown
http://www.worldcat.org/oclc/1083733937
1896 – Mass production
De Dion-Bouton produced their first tricycle that year, and at that time they were the worlds largest automotive manufacturer, so many of these early motorcycles were produced.
Unfortunately in 1932, De Dion-Bouton produced their last automobile after suffering the Great War and the Great Depression.
Source: Motorcyclepedia Museum, 250 Lake St. Newburgh, N.Y. https://motorcyclepediamuseum.org
1898 – Oldest motorcycle manufacturer
The 7th Cycle and Automobile Exhibition presented the first Peugeot Motorcycles fitted with a Dion-Bouton engine.
Although the company had existed since 1810, producing steel from a mill. They started manufacturing their motorcycles and now the world oldest continuous motorcycle manufacturer to date.
Source: http://peugeot-motocycles.com/en/success-story/
1898 – Arial motorcycles
Ariel Motorcycles was formerly Ariel Cycle Co, making bicycles in Birmingham, England since 1897.
They built their first powered vehicle, a tricycle. The last Ariel Motorcycles were produced in 1959.
The Ariel Square Four engine was an easy giveaway that it was a more modern Arial motorcycle.
Source: https://www.classic-british-motorcycles.com/ariel-motorcycles.html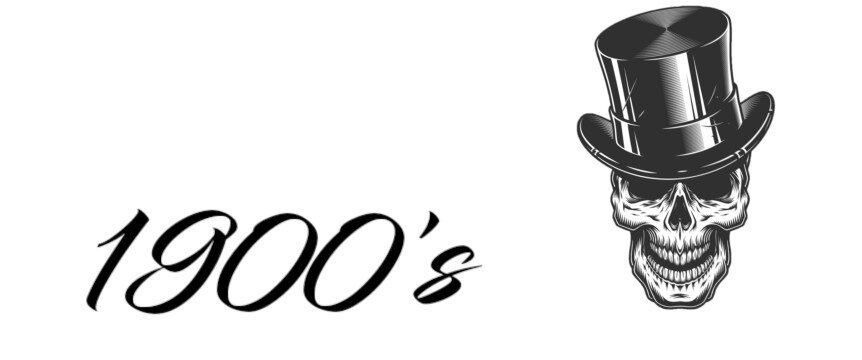 1901 – Royal Enfield motorcycles
The first Royal Enfield motorcycle was produced that year. Bob Walker Smith and Jules Gotiet designed it, and it had a 1.5 hp Minerva engine.
Bob Walker Smith and Albert Eadie had bought the company in 1891 but was named George Townsend & Co. The company had been producing needles, and at the time o purchase had also been producing bicycles.
Source: https://www.royalenfield.com/in/en/our-world/since-1901/
1902 – America's first motorcycle company
Indian motorcycles started sales that year, and also in the same year, their motorcycles won an endurance race from Boston to New York.
The following year Oscar Hedstrom, a co-founder, set the world land speed record of 56mph.
George Hendee, the other co-founder, had first founded a bicycle manufacturing company called the Hendee Manufacturing Company from which their first motorcycle had spawned.
Source: https://www.indianmotorcycle.com/en-us/history/
1902 – Triumph's first motorcycle
The first Triumph motorcycle ever to be produced. It was powered by the Minerva engine that produced 2.2hp.
Designed by Schulte, the Belgian Minerva engine was attached on a bicycle frame. It had an automatic inlet valve and a coil ignition.
The company had already been manufacturing bicycles since 1889 but was originally an import-export agency situated in London since 1884.
Source: https://www.triumphmotorcycles.com/triumph-world/triumph-history
and
http://triumphconnection.com/triumph-motorcycle-history
1902 – The Bat motorcycle
Samuel Robert Batson founded Bat Motor Manufacturing CO but sold his company to Theodor Tessier the following year.
A sports touring motorcycle was produced with a 770cc V-Twin engine. This motorcycle was capable of reaching speeds of 75mph.
Source: Time restored: the Harrison timekeepers and R.T. Gould, the man who knew (almost) everything
http://www.worldcat.org/oclc/828689010
1902 – Brough Motorcycles
William E. Brough, the father of Goerge Brough, builds his first motorcycle that year and starts production six years later in 1908.
His motorcycles hosted single-cylinder and V-twin engines, but later flat-twin engines in which he believed to be superior.
Note that Brough Motorcycles was separate from Brough Superior Motorcycles which was founded by his son.
Source: https://thevintagent.com/2018/05/10/brough-before-superior/
1902 – Norton motorcycles
James Lansdowne Norton, who had started his company in 1898 as a parts manufacturer, began producing motorcycles.
His motorcycles hosted French and Swiss engines at first, but in 1908 Norton was producing its own engines.
Source: http://nortonmotorcycles.com/company/history/
1903 – Harley-Davidson
A small shed served as the first factory for Harley-Davidson Motor Company where they built their first motorcycle in Milwaukee, Wisconsin.
The founders were William S. Harley and Arthur Davidson. Walter Davidson, Arthur's brother, joined them later.
They sold their first motorcycle, that was built for racing, to Henry Meyer who they had known from school.
Source: https://www.harley-davidson.com/us/en/museum/explore/hd-timeline.html
and
https://www.motorcyclecruiser.com/history-harley-davidson/
1903 – Husqvarna's first motorcycle
Husqvarna is one of the oldest motorcycle manufacturers to survive and has seen over 110 years of uninterrupted production.
The company had started in 1689 as a weapons factory on the Swedish King's command.
Source: https://www.husqvarna-motorcycles.com/en/history/heritage/
1903 – BSA motorcycles
Their first motorcycle was produced that year, but the company had initially supplied arms to the British government during the Crimean War since 1861.
Source: https://www.autoevolution.com/moto/bsa/
1905 – Sachs Motorcycles
The company was founded in 1886 by Carl Marschutz which was formerly known as Nurnberger Hercules-Werke.
They had been producing bicycles before manufacturing motorcycles. Their motorcycle production had ceased during wartime but restarted shortly after 1945.
Later, Sachs Motorcycles would produce the first motorcycle with a Wankel engine.
Source: https://www.autoevolution.com/moto/sachs/
1907 – Isle of Man TT race
Hosted by the Auto Cycle Union (ACU) the first race took place in two different classes; single-cylinder and twin-cylinder.
Source: https://www.iomtt.com/history
1908 – Pneumatic Suspension Forks
Scott Motorcycles produced a motorcycle with telescopic forks and used them until 1931.
Alfred Scott's first motorcycle was his own twin-cylinder engine which he built and fitted to a bicycle. His prototype was developed into his first production motorcycles.
He had also created the first kick-start and mono-shock suspension used on motorcycles.
Source: The encyclopedia of the motorcycle, by Hugo Wilson and Dave King, page 166.
http://www.worldcat.org/oclc/441163486
and
1909 – Harley-Davidson and V-Twin engines
Although the V-Twin engine had been in use since Gottlieb Daimler, Harley-Davidson introduced their own 45° V-Twin engine that produced 7hp.
Source: https://www.harley-davidson.com/us/en/museum/explore/hd-timeline.html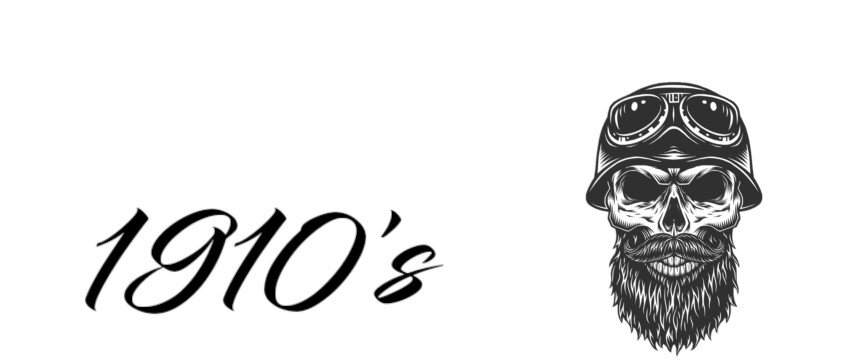 1912 – Sunbeam motorcycles
The first motorcycles went into production that year. The designer was Harry Stevens, who was one of the four Stevens brothers who ran A. J. Stevens & Company Limited.
John Marston and his sons had been experimenting with motorcycles since 1903, but they had ceased doing so after an experimental prototype caused the death of a factory worker in 1904.
Source: http://www.historywebsite.co.uk/Museum/Transport/Motorcycles/Sunbeam/Sunbeam2.htm
1919 – Brough Superior motorcycles
George Brough produced his motorcycles a bit different than what his father did. Although George's motorcycles were exceptionally well finished, he wasn't as mechanically "hands-on" as his father was.
Yet, his motorcycles were referred to as the Rolls-Royce of motorcycles, and they came at a hefty price.
Source: https://thevintagent.com/2018/05/10/brough-before-superior/
1919 – DKW Experiments
"Des Knaben Wunsch" is the name of their first 25cc two-stroke engine.
Source: https://www.audi-mediacenter.com/en/press-releases/dates-in-the-history-of-dkw-2169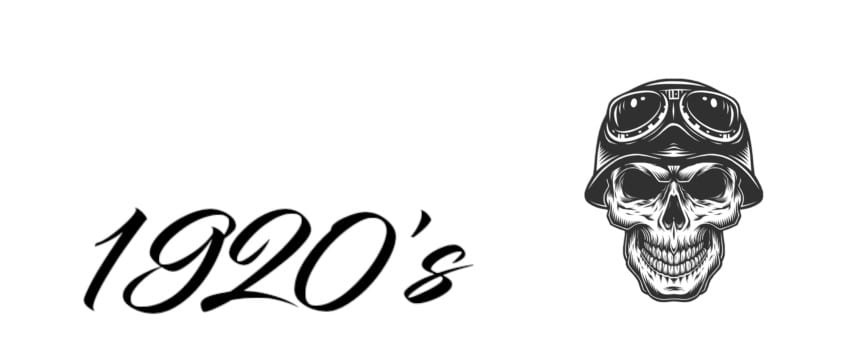 1921 – Benelli motorcycles
 The first Benelli motorcycle appeared called the "Velomotore". I had a 98cc two-stroke engine and was also offered in another variation with a 125cc engine.
The six brothers had started with a repair workshop in 1911 with their widowed mother's investment.
Source: https://usa.benelli.com/company
1921 – Moto Guzzi motorcycles
Emanuele Vittorio Parodi, Giorgio Parodi, and his friend Carlo Guzzi founded the company.
Moto Guzzi was the first to use a wind tunnel for their designs and also first to use linked brakes and the centre stand on a motorcycle.
Source: https://www.motorcycle.com/news/moto-guzzi-celebrates-90th-anniversary-90552.html
1923 – BMW Motorcycles
BMW had already been producing cars and for a while also engines for other motorcycles.
The R32 model was the first motorcycle produced under its own name with its M2B33 engine which was a 494 cc flat-twin.
Source: BMW, Bavaria's driving machines, by Jan P Norbye
http://www.worldcat.org/oclc/1028870294
1923 – Horex Motorcycles
In 1920 Friedrich Kleemann purchased a small company, Columbus Motorenbau AG, an engine manufacturing company.
His son Fritz Kleemann built his first motorcycles with a GNOM engine from this his father's factory.
Fritz Kleemann's company, Horex-Fahrzeugbau AG, produced motorcycles until 1953.
Source: https://cybermotorcycle.com/euro/brands/horex-history.htm
1928 – DKW Motorcycles
This year DKW had become the worlds largest producer of motorcycles and engines.
https://www.audi-mediacenter.com/en/press-releases/dates-in-the-history-of-dkw-2169
1935 – Hydraulically damped telescopic forks
BMW was the first manufacturer to produce a motorcycle with hydraulically damped telescopic forks which appeared on the R12 and R17 models.
Source: The encyclopedia of the motorcycle, by Hugo Wilson and Dave King, page 28.
http://www.worldcat.org/oclc/441163486
and
Bahnstormer: the story of BMW motorcycles, by L J K Setright, page 47.
http://www.worldcat.org/oclc/4549093
1936 – Simson Motorcycles
The Jewish Simson family flee Germany leaving the factory, Simson & Co.
The company merges with other factories to form BSW and produces its first motorcycle that same year called the BSW98.
Source: Simson Lugers: Simson & Co, Suhl, the Weimar years, by 
Edward B Tinker and Graham K Johnson
http://www.worldcat.org/oclc/257558027
1939 – Gilera motorcycle
Their first motorcycle, Gilera 500 Rondine, produced 80hp with a Rodine inline four-cylinder that was supercharged.
The company was founded in 1909 by Giuseppe Gilera.
Source: https://www.motorcycleclassics.com/classic-italian-motorcycles/classic-gilera-motorcycles/1939-gilera-500-rondine-zm0z18jfzhur//
1945 – MV Agusta motorcycles
Domenico Agusta decided to diversify his father's company into motorcycles when Italy was forbidden to manufacture aeroplanes after WW2.
The first model was the MV98 that was meant to be called "Vespa", but the name was already registered.
Domenico's father, Count Giovanni Agusta had started the company in 1907 as the Agusta aeronautics company.
Source: https://www.mvagusta.com/en/history
1947 – Ducati motorcycles
Ducati started producing their first motorcycles that year. Although the company had been producing vacuum tubes, condensers and other radio components since 1926.
Fabio Taglioni produced their first racing motorcycle nine years later in 1956.
Source: https://www.ducati.com/ww/en/racing/ducati-corse/history
1947 – Honda motorcycles
Honda starts producing 2-stroke 50cc auxiliary bicycle engines.
Soichiro Honda established Honda to research and produce manufacturing equipment and internal combustion engines in 1946.
Source: https://global.honda/heritage/timeline.html?year=1940
1948 – Zanella
Zanella was established as a partnership company and started as a factory that manufactures accessories and spare parts for Fiat and Peugeot.
The first motorcycle was manufactured at the Caseros plant, part of its components were imported from Italy.
Source: no longer available
1948 – Beta motorcycles
"Bianchi et Arrigo" (Bianchi and Arrigo) was formed by Enzo Bianchi and Arrigo Tosi in 1904 as a bicycle manufacturer but by a different name.
Formerly known as Societa Giuseppe Bianchi, Beta Motors produced their first motorcycle in 1948 called the Cervo 48.
Source: https://www.autoevolution.com/moto/beta/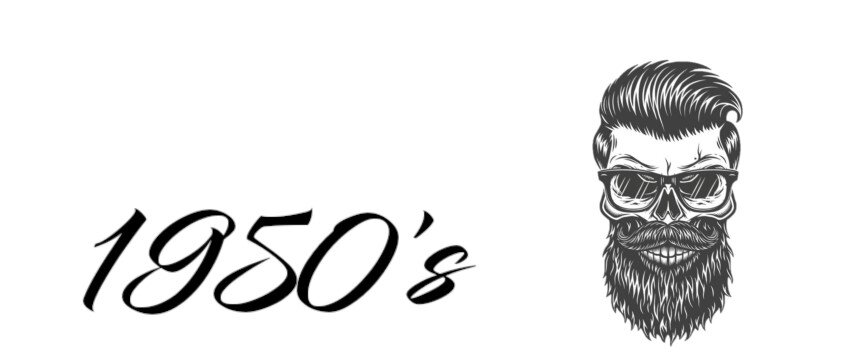 1951 – KTM Motorcycles
Hans Trunkenpolz built his first motorcycle that year called the R100.
Kraftahrzeuge Trunkenpolz Mattinghofen was the original meaning for the KTM abbreviation but later changed after Ernst Kronreif joined the company and became known as Kronreif Trunkenpolz Mattinghofen.
Source: https://www.ktmgroup.com/globalassets/media/files/financial-reports/2016/ktm-ag-gb2015-e.pdf
1952 – Suzuki motorcycles
Suzuki's first motorised bicycle equipped with a 36 cc engine was produced and called Power Free.
Michio Suzuki was the founder and had started the company as a loom manufacturer in 1909.
Source: https://www.globalsuzuki.com/suzuki-history/
1954 – Kawasaki motorcycles
The first complete Kawasaki Motorcycle was produced under a subsidiary of Kawasaki Aircraft, called Meihatsu.
They had already begun the development of a motorcycle engine in 1949.
The company started in 1878 when Shozo Kawasaki established the Kawasaki Tsukiji Shipyard in Tokyo.
Source: http://kawasaki.co.za/about-us/
1955 – Tehuelche
These motorcycles were fitted with 50cc engines and then later 75cc. In total, about 4700 machines were produced until 1964 when manufacturing ceased.
Juan Rafaldi, Roberto Fattorini and Carlo Preda emigrated from Italy to Argentina to build their motorcycles.
Source: https://cybermotorcycle.com/euro/brands/tehuelche.htm
1955 – Yamaha motorcycles
Genichi Kawakami founded Yamaha Motor Co., Ltd. as the first president of the company.
Their first model was the YA-1 and landed the top three positions in the All Japan Autobike Endurance Road Race.
Source: https://global.yamaha-motor.com/about/history/timeline/
Final words
I hope you found this article useful in some way as it took me a long time to put this information together. If you liked this, you should also take a look at my info products which I spent a lot more time developing.
I always try to keep my articles interesting and informative. And I'm always thankful when they are shared on social media platforms or Pinterest.