New riders can choose a complete starter kit that includes the best beginner cruiser motorcycle and the gear that provides the necessary protection while still being affordable. This is the cruiser motorcycle starter kit.
Overview
In this article, we'll look at the items you will need as a new rider, what it will cost and also why you need them. This starter kit for cruiser riders has everything you need to start riding but I'll set you up with someone who can teach you the ins and outs of motorcycle riding and safety.
This is the cruiser motorcycle starter kit:
| Item | Price range |
| --- | --- |
| Shoei GT-Air II | $600 |
| Joe Rocket Sonic 2.0 | $300 |
| Revit Mosca Gloves | $50 |
| Forma Adventure Low | $250 |
| Honda Rebel 500 | $6,500 |
| Total (estimate) | $7,700 |
Shoei GT-Air II
This helmet provides excelent protection and has many features including a drop-down sun visor and anti fog lens.
While it might be a bit more expensive than other helmets, you need to remember that your helmet is your most important asset and it better be able to protect you.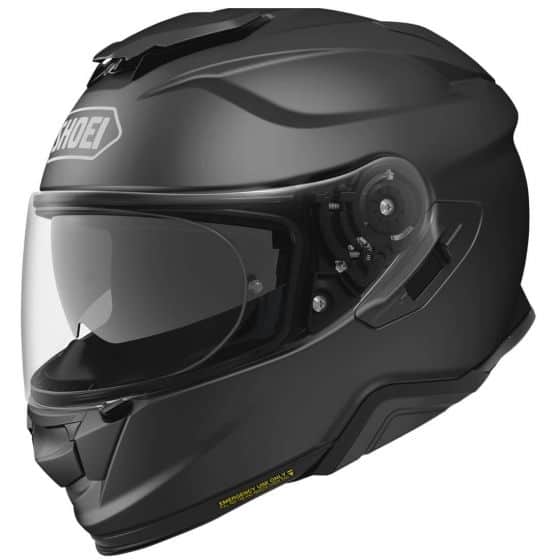 Price range: $600
Helmets have certifications to let the user know what standards of safety it complies with. They will find either a DOT, SNELL or ECE label (sometimes more than one). The helmet will usually have a label on the back but you can also confirm it on the manufacturer website.
You'll find ECE certified helmets mostly in Europe and there is a lot of differences between these three certifications but the most important thing is that you don't buy or use any helmet that doesn't have one of the certifications.
The Shoei GT-Air II is DOT certified but not SNELL. This is mainly because of the internal sun visor. For non-track riding, I don't see any reason why you can't use this helmet.
I'd recommend you always clean your visor for a clear view before every ride but also remove and clean the padding once a month or so. You can just toss them in the washing machine and then let them dry.
Joe Rocket Sonic 2.0
This jacket provides full protection from the start. You'll find that it provides good ventalation that is completely closable for colder weather.
While this might not be the best jacket that you could buy, it is the best value for money for someone on a low budget.
Price range: $300
A riding jacket needs to protect you in three ways. Firstly, it should be able to protect you from impacts like a collision. You need to look for CE 1 or 2 rated elbow, shoulder and back protectors. If a jacket doesn't have any of these, don't buy it.
New riders often confuse the foam inserts with actual protectors. These foam inserts don't provide any protection and are mainly there to help keep the form of the jacket. For most jackets, you'll need to buy the protectors separately. The Joe Rocket Sonic 2.0 is one of the acceptions that already have all the protectors included.
Second up, a jacket needs to protect you when you slide on asphalt. Leather jackets are pretty good at handling slides. There are other materials that work but you'll learn that even the best race suits are made from leather.
Thirdly, a jacket should be able to protect you from weather and outdoor elements. This could be cold weather, bugs or even pebbles that fall of a truck at highway speeds. A small rock falling off a truck is certainly able to break your fingers or cause serious damage elsewhere on your body.
The Joe Rocket Sonic 2.0 is an excellent choice for new riders.
Revit Mosca Gloves
There are tons of good gloves that you could buy and it would be pointless to say that one is better than the other.
Choose the ones you like but be sure they provide protection on your palms and knuckes. Also, they need some kind of strap so they don't fall off in a slide.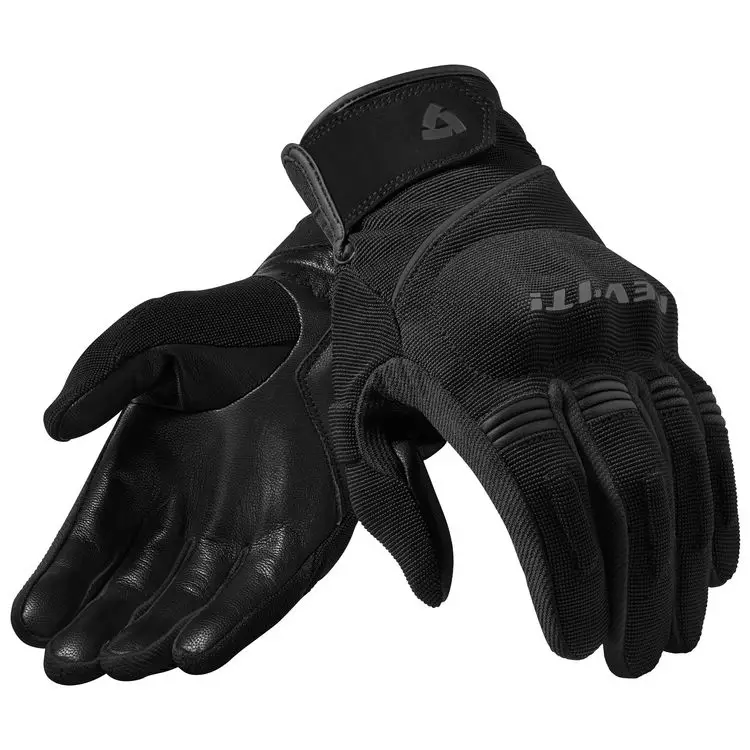 Price range: $50
The Revit Mosca Gloves are ones that I like and I think they are a good pair to compare to other gloves that you might consider. Either way, you will need to get yourself a pair of gloves.
Forma Adventure Low
I would never recommend "riding shoes" to anyone. They just don't offer the protection you need.
They are kinda like the Kardasians; they're popular because they're popular. I could go on and tell you what really happens when you crash with "riding shoes" or work boots but there's a whole article on why it's a bad idea.
Price range: $250
Stick to proper riding boots and you'll be okay. For new cruiser riders, I recommend the Forma Adventure Low boots. Yes, they're labelled as adventure boots but in reality, they'll never work for proper adventure riding because they arn't high enough.
On the other hand, they are great for cruiser riding because they are comfortable to walk in and provide decent protection on the road. There styling just works perfectly with a pair of jeans so I don't see why not.
On the public road, your boots have to protect you mainly in slides and especially side impacts, which often result in amputations. Don't think you can get away with normal work boots. You can't!
Honda Rebel 500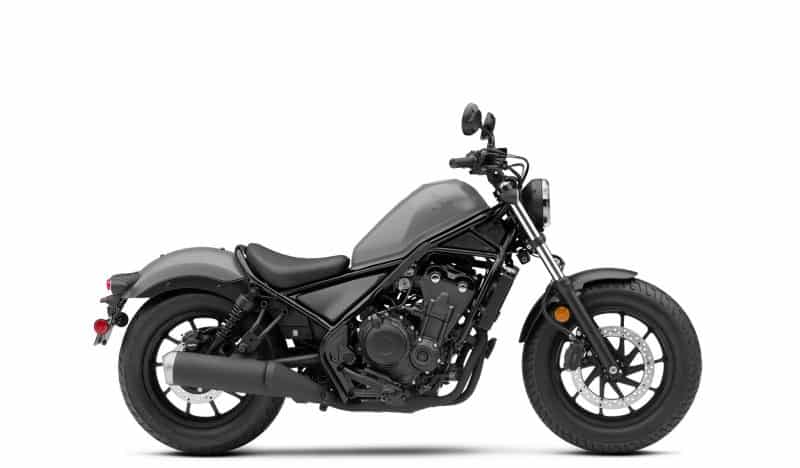 Price range: $6,500
The Rebel 500 is my personal recommendation for anyone who wants to start riding. It's an easy bike to learn on and it's very customizable so you could expect to keep it for a few years.
I really don't recomend going for the Rebel 300. You're just going to grow out of it too quickly and I don't see why you would want to upgrade that quickly from a first bike. You should at least ride your first bike a year or two.
For a cruiser motorcycle, 500cc isn't that powerful. Besides, the Rebel 500 is easier to ride than the 300 since you don't need to play on the clutch and throttle that much when pulling away from standstill.
There's a lot I can say about the Rebel 500 and you should check out my other article on why the Rebel 500 is the best bike for beginner riders.
But I will say that I don't particularly like the sound of the Rebel 500. For a first bike, you don't really need to worry about this but at some point you'll start noticing the difference. Don't know what I'm talking about? Check this out…
This is what the Rebel 500 sounds like. It sounds pretty wack, but it's completely fine as long as you are learning or if you just want to get from point A to B.
The next sound clip is the sound of a Harley-Davidson. It's a pretty neat sound that you'll learn to enjoy once you start riding. Your Rebel 500 will never sound like this but it something to look forward to once you decide to upgrade.
Learning to ride
You obviously need to get your licence before hitting the road so you'll be spending quite a bit of time in the parking lots and learning about hand signals when you're not practicing. But there are some other things you'll need to learn like how to handle conflicts with drivers (this will happen).
I recommend you check out DanDanTheFireman on YouTube where he discuses how to handle conflicts, what to do in a crash and how to ride for beginners.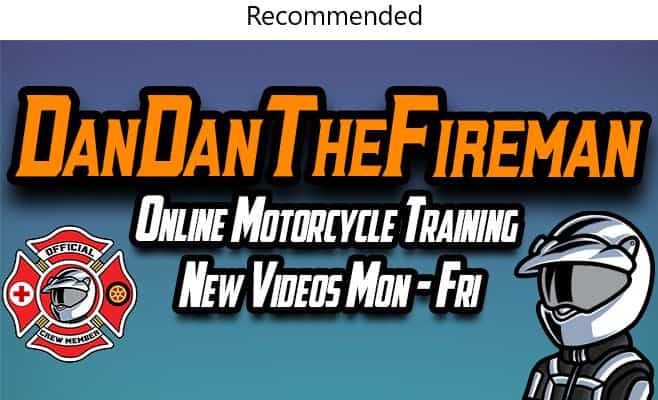 Final words
You might also want to look for some riding jeans if your budget allows it. I wouldn't say you really need it from the start but you should get a pair when possible. For now, make sure you have a helmet, gloves, jacket and boots before riding a bike.
I hope this starter kit could provide you with some valuable information and useful advice. I have some other starter kits that you can check out as well if this isn't your particular style. Good luck and safe riding!
I always try to keep my articles interesting and informative. And I'm always thankful when they are shared on social media platforms or Pinterest.