On 19 November 2020, BMW Motorrad unveiled the new 2021 model BMW S 1000 R. BMW has identified the 2021 model as a roadster which is, unfortunately, incorrect. The 2021 BMW S 1000 R should actually be in the streetfighter category.
2021 BMW S 1000 R roadster?
A redesigned S 1000 R is something I've been waiting for many years. Particularly because I ride 'streetfighters', and that's where the problem starts…
At BMW, they called the redesigned S 1000 R a "Roadster" or "Dynamic Roadster" which bothers me to the bone. I believe I made a pretty strong case on how one can differentiate between a 'roadster naked bike' and a 'streetfighter naked bike'. The new S 1000 R is a streetfighter, and the previous S 1000 R is a sport-naked (like the Triumph Speed Triple, for example), but we'll leave it there for now. If you want to know what all the fuss is about, read these two articles: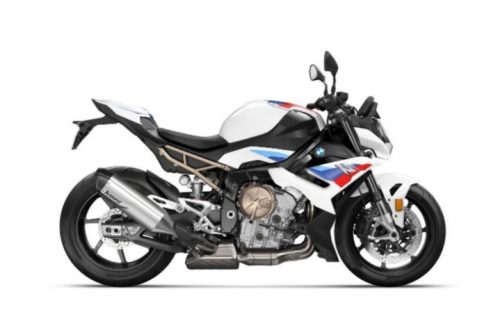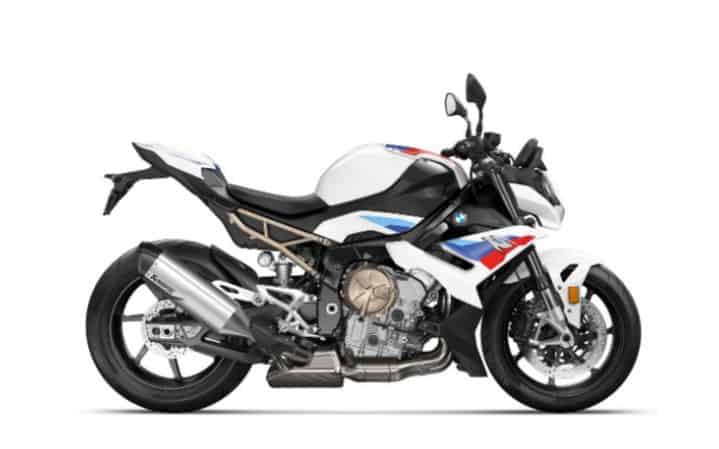 About the BMW S 1000 R…
"With our new S 1000 R, we have tried to preserve the strengths of its predecessor and to take into account the potentials known to us from press and customer feedback in the new S 1000 R. The team also made perfect use of the benefits provided by the new architecture"

– Ralf Mölleken, Project Manager Complete Vehicle
Besides improvements to the styling on the new S 1000 R, there are a couple of highlights that you should know about:
Optimised mid-range power with new gear ratios in 4th, 5th and 6th gear.
Weight reduced by 6.5 kg – Total wet weight of 199 kg / 439 lbs.
A new suspension featuring the "Flex Frame". This allows the engine to take on more of a load-bearing function.
Underslung swingarm with Full Floater Pro kinematics and new suspension strut.
EU5 compliant exhaust system.
6-axis sensor box that determines the pitch rate and anti-wheelie function.
ABS Pro as standard.
WSBK proven DynamicTraction Control (DTC)
Hillstart Control as standard.
Shift Assistant Pro
Optional M package and Carbon package.
Most of us want to know what the price tag will be. To date, BMW Motorrad hasn't released the price just yet, but they'll most likely do so within the next few weeks. I presume manufacturers these days decide on a price once they see what people's reactions are (so maybe don't get too excited).
Based on the looks of the new S 1000 R, I can certainly say I'm impressed by what they have done. It's more than I hoped for and I'm really looking forward to trying one out!
Comparison: new & old
The new 2021 model is mostly a styling upgrade which it has needed for many years. But other improvements have been made for better handling and a lighter wet weight.
New
BMW S 1000 R
★★★★★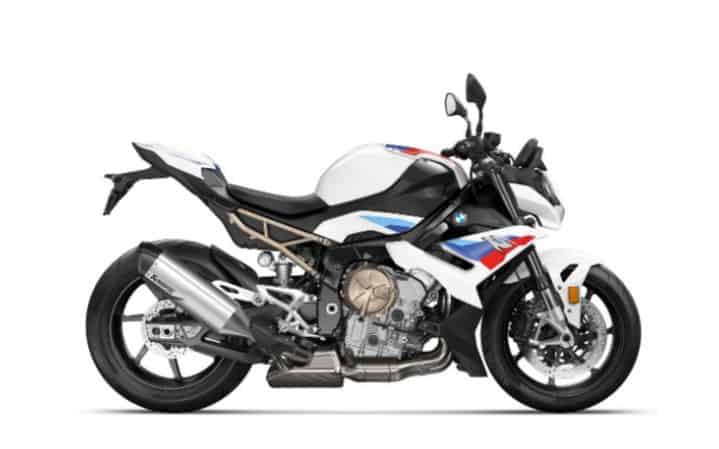 Price: N/A
| | |
| --- | --- |
| Engine | DOHC, inline-four cylinder |
| Displacement | 999cc / 60.96ci |
| Power | 165 HP @ 11,000rpm |
| Torque | 84.0 lb-ft @ 9,250rpm |
| Seat height | 810mm |
| Wet weight | 199 kg / 439 lbs |
Old
BMW S 1000 R
★★★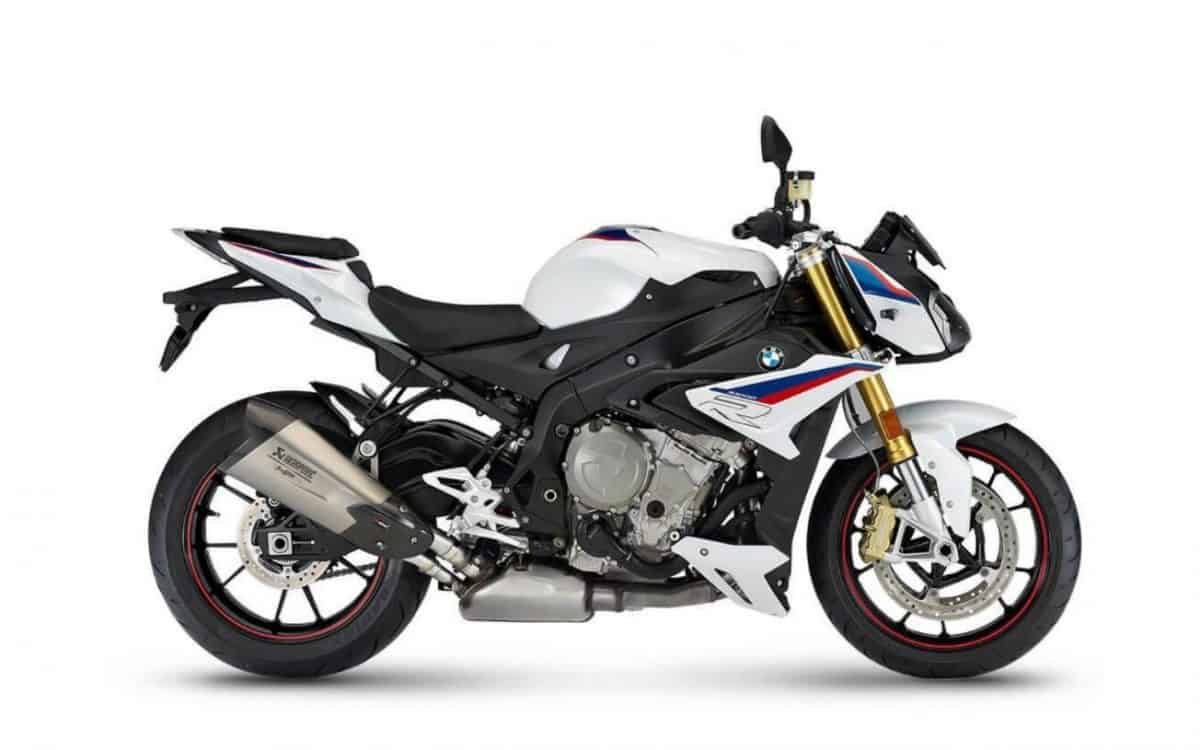 Price: $14,995
| | |
| --- | --- |
| Engine | DOHC, inline-four |
| Displacement | 999cc / 60.96ci |
| Power | 165 HP @ 11,000rpm |
| Torque | 84.0 lb-ft @ 9,250rpm |
| Seat height | 813mm |
| Wet weight | 205 kg / 452 lbs |
See more models from BMW Motorrad >>
Final words
I always try to keep my articles interesting and informative. And I'm always thankful when they are shared on social media platforms or Pinterest.