Pursang Motorcycles is an electric motorcycle manufacturer based in Barcelona, Spain. Their new model, the E-Track, is a 100% electric motorcycle reincarnated to resemble the original Bultaco Pursang which was in production from 1967 to 1984.
The Pursang E-Track has 3 years of development work behind the final product and is constructed using a tubular chromium-molybdenum alloy steel frame which is often used in the automotive industries due to its corrosion resistance and tensile strength.
The new model features an 11kW BOSCH motor located in the lowest section of the frame which then delivers power to the rear wheel using a chain and sprocket final drive. Except for the motor and battery, the bike is very much similar to what we are used to seeing on most motorcycles featuring wheel alignment blocks to change the tension on the chain, spoked rims and disc brakes.
Speaking of brakes, the E-Track doesn't feature dual disk brakes on the front wheel as some might have expected. But it's actually quite common for dual-sport bikes to have a single disc brake upfront. The Pursang E-Track has a 320mm front disc with dual callipers and a 240mm rear disc with a single calliper. It's by all means sufficient for its purpose.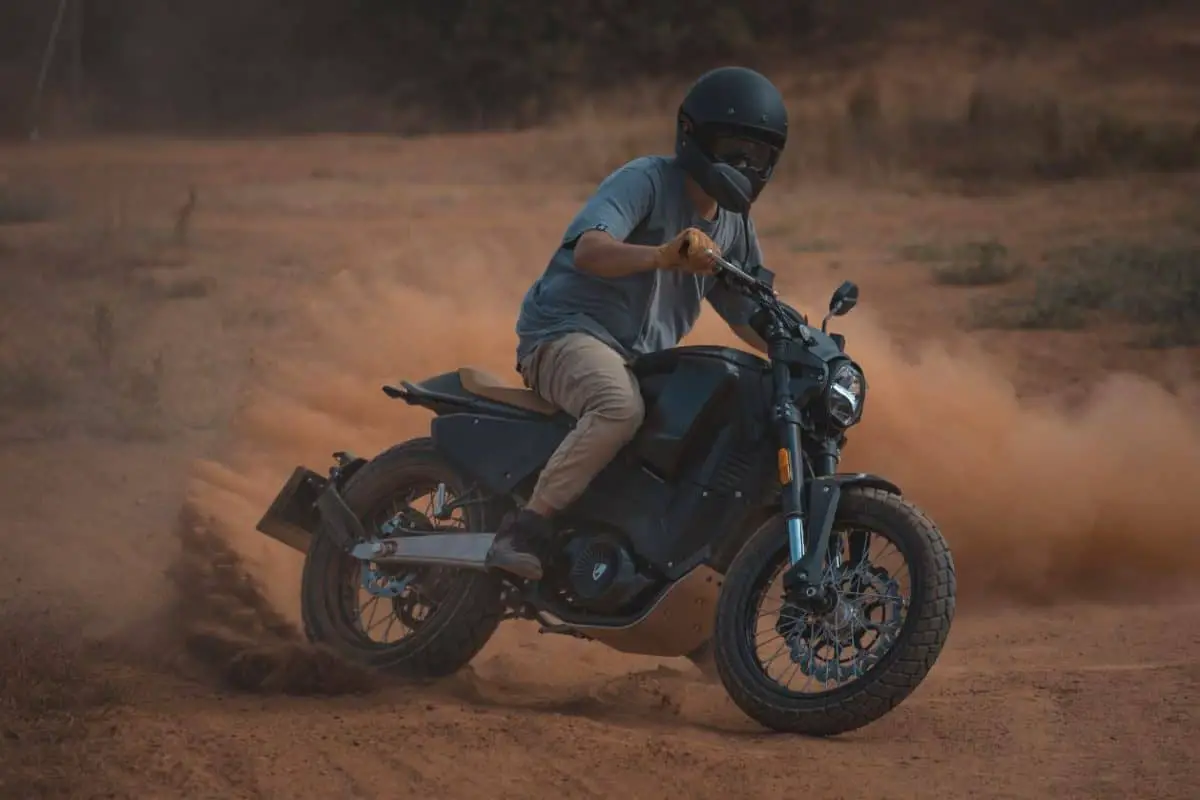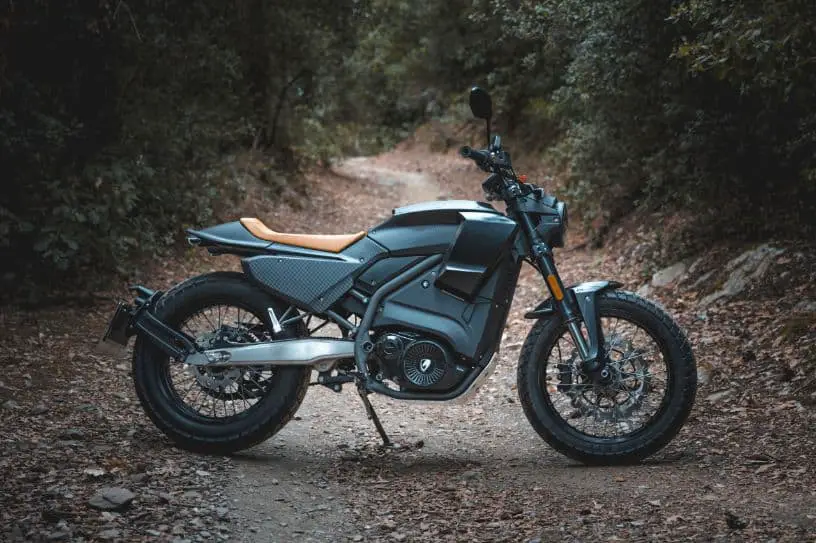 Now, regarding the performance of this bike…
It's able to achieve a top speed of 75 mph (120 kph) and a maximum range of 87 miles (140 kilometres). Although there isn't a public specification for the onboard charger, Pursang claims a 6 hour charging time. To top that off, the bike only weighs 324 lbs (147 kg).
Pursang E-Track models
Pursang currently has two editions of their E-Track model available for reservation; the E-Track Standard costing around $15,000 (USD) and the E-Track Carbon costing around $16,200 (USD). Those who are ready to own a Pursang E-Track can reserve a build slot on the official website.
Pursang E-Track Standard
★★★★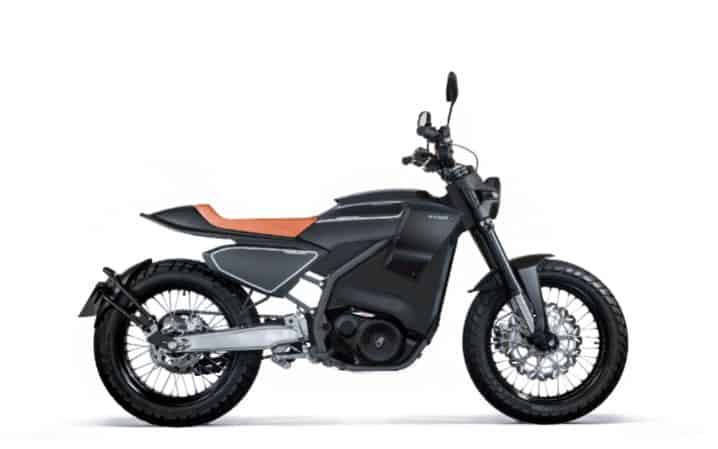 Price: €12,700 / ±$15,000
| | |
| --- | --- |
| Motor | 11 kW Mid-frame |
| Battery | 7.2 kWh |
| Internal charger | N/A |
| Power | 14.75 HP |
| Torque | 49.4 lb-ft |
| Seat height | 815mm |
| Weight | 147 kg / 324 lbs |
Pursang E-Track Carbon
★★★★★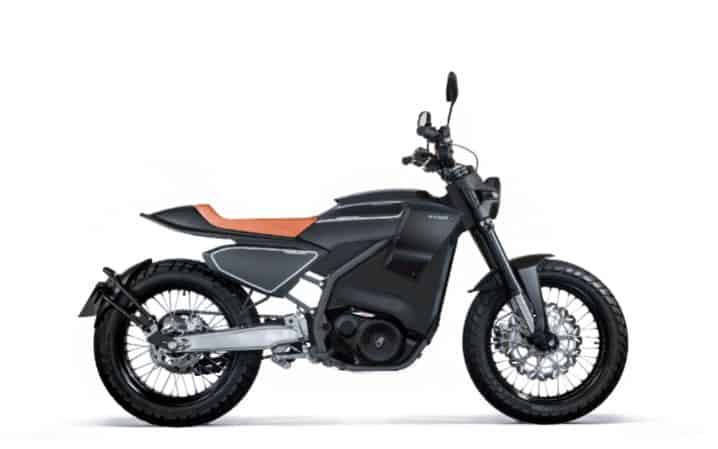 Price: €13,700 / ±$16,200
| | |
| --- | --- |
| Motor | 11 kW Mid-frame |
| Battery | 7.2 kWh |
| Internal charger | N/A |
| Power | 14.75 HP |
| Torque | 49.4 lb-ft |
| Seat height | 815mm |
| Weight | 147 kg / 324 lbs |
About the company
Pursang Motorcycles is a privately held company in Barcelona, Spain and run by its founder and CEO, Jim Palau-Ribes Roger, along with its co-founder and CMO, Oriol Renart, since its formation in 2018.
Final words
I think the E-Track a fantastic looking motorcycle, especially the Carbon edition. An electric bike that runs the city streets and the weekend flat track… yes-yes! I guess the only question left unanswered is, how big of a knobby tire can we put on this bike?