On 23 September 2020, BMW Motorrad unveiled the specs and details for the new BMW M 1000 RR motorcycle, declaring, "Pure racing technology for the highest performance requirements in motorsports and on the road".
Overview
The M-series has been known in the four-wheel vehicle industry for many years as the 'highest-performance' models among all the other models at BMW. Now the M-series has finally made its way into Motorrad. The new M-series motorcycle is called the "BMW M 1000 RR", or "M RR" for short.
With an engine output of 156 kW (212HP) and 113 Nm (83 ft-lb) of torque, the BMW M 1000 RR weighs only 192 kg (423 lbs). Surely it deserves the M badge.
The M 1000 RR engine is based on that of the S 1000 RR, but has been optimised for performance. For instance, the maximum engine speed has increased to 15,100 rpm, and the compression ratio has also increased to 13.5.
Now there is a long list of improvements from the original BMW S 1000 RR, and we'll get to that in a future article but, for now, we have some performance specs and images…
Specifications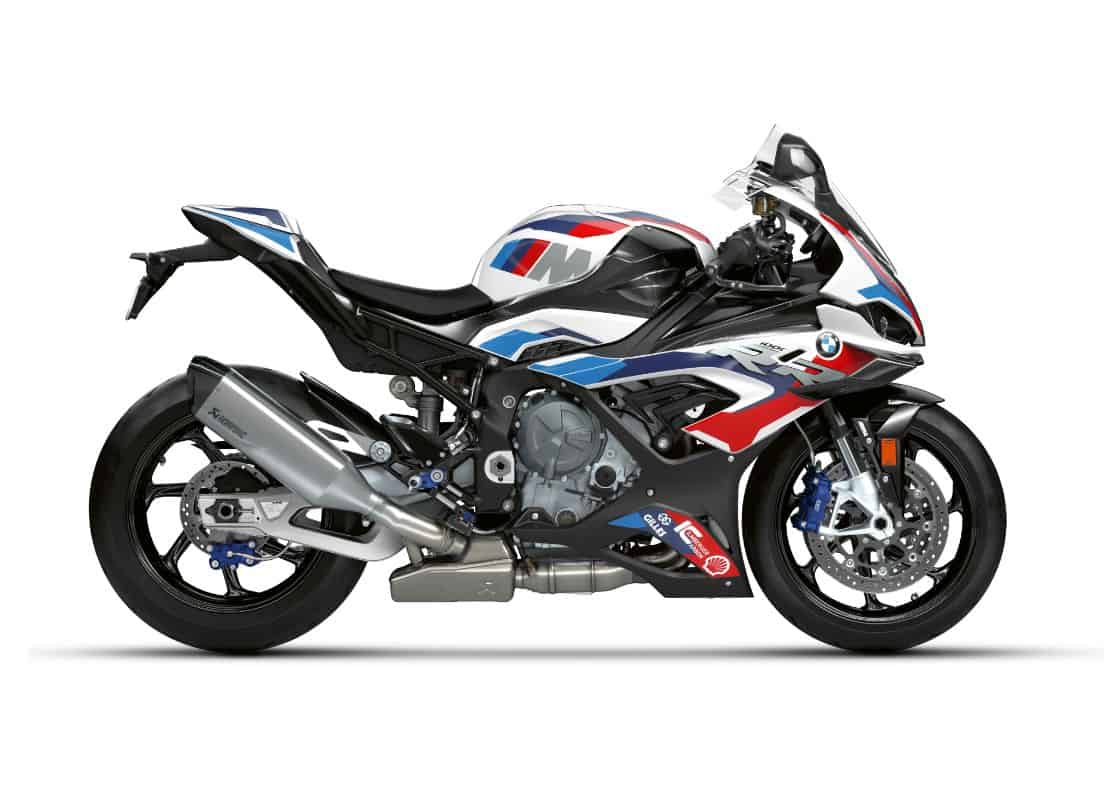 Specifications for the BMW M 1000RR
| | |
| --- | --- |
| Engine | Water/oil-cooled, 4-stroke, in-line 4 |
| Displacement | 999cc / 60.96ci |
| Power | 156 kW / 212 HP @ 14,500 rpm |
| Torque | 113 Nm / 83 ft-lb @ 11,000 rpm |
| Curb weight | 192 kg / 423 lbs |
| Max speed | 304 kph / 189 mph |
| Seat height | 833 mm / 32.8 in |